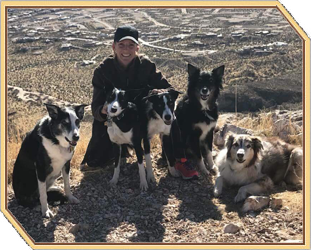 Kim Fuqua developed her passion for dog sports since starting Agility in in 2006. Later she developed an interest in canine fitness and massage therapy after implementing both with her competition dogs and seeing first hand the benefits of each. Sh
e has competed at the regional level in USDAA and national level in AKC. Kim founded and has operated Las Cruces Dog Sports (LCDS) in Las Cruces, NM since 2010. LCDS teaches Agility, Basic Obedience, canine fitness, various other classes and offers canine sports massage. She has trained three dogs to either MACH or PACH titles, with one dog achieving MACH at age 10 with the help of structured warm-ups, cool-downs and fitness plans.
Kim is a certified canine fitness trainer (CCFT) through FITPaws (2017) and a certified canine massage therapist (CCMT) through Equissage (2015). Additionally, she was an elementary school teacher and has degrees in both Education and Horse Training and Management.